Lima Senior High School


Class Of 1966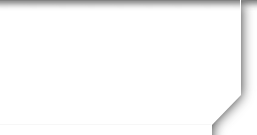 Edward Hale Wheeler
Profile Updated:
October 28, 2015
| | |
| --- | --- |
| Residing In: | Deltona, FL USA |
| | |
| --- | --- |
| Spouse/Partner: | None ~ Maybe One Day!? |
| | |
| --- | --- |
| Occupation: | Producer/Director/Performer ~ Surgical Nurse |
| | |
| --- | --- |
| Children: | None of which I am aware!!! |
Yes! Attending Reunion
Comments:
After leaving Lima, Ohio in 1966 I continued a Performance Career starting as a Tenor Soloist for a group called The Spurrlows that presented a Driver Education & Safety Program in High Schools sponsored by The Chrysler Corporation during the day and a Multi-Media Concert entitled Splendor of Sacred Song each evening in an extensive 98,000 mile tour of the United States. We performed on The Bob Hope Show many State Fairs, The Daytona 500, etc,etc,etc! After Spurrlows, I took a position as an Associate at Chestnut Assembly of God Church in Vineland, NJ for 1 year. While there I established a complete Youth & Music Department, assisted in organizing a Pre-K through Grade 6 Parochial School, created and published a Pre-K through Secondary School Music Curriculum and then left the church for Philadelphia to start a completely different life. I sang in the Philadelphia Singers with The Ormandy Philadelphia Orchestra, toured as Tenor Soloist/Arranger/Producer for Fred Waring & The Pennsylvanians, then for Hugo Winterhalter Orchestra & Chorus, for Johnny Mann's Stand Up & Cheer, for The Kids of The Kingdom at DisneyWorld, covers for the CBS Network, sang backup on The Andy Williams Show at NBC Burbank, toured Europe for the British Commonwealth Cancer Society and then went to New York City to become a 'STAR'!!! I did lots of theatre, Tom in "No, No Nannette", Peter in "Godspell", "Side by Side by Sondheim", Robert in "Company", sang in the Metropolitan Opera Chorus, came back to Lima for one season at Amil Tellers Theatre ~ Chuck Baxter in "Promises, Promises", Valere in "The Miser" and Don Baker in "Butterflies Are Free" with the ever beautiful Ms. Kerry Dineen & the talented Ms. Jeanne Galvin. Then back to the City performing in many recitals, weddings, reviews and trade shows, all the while doing commercial voice over work for the networks. (Where was 'The Voice' or 'American Idol' when I needed it?) In between different ventures, I went back to Disney 3 times to develop Shows & Music for the EPCOT, MGM Studios & Animal Kingdom Theme Parks. After one too many weekend long orgiastic parties, I decided to go back to the church. Spent a too long stint at a Large Independent Church in the Midwest that shall remain nameless even though there were some very wonderful people, invaluable friends and great memories, I left and ended up as the Conductor of Vocal Music for PTL for the last year before the 'FALL'! What can I say people, hindsight is truly 20/20! If we only had a reputable Crystal Ball before making some of our life decisions, the bumps might not be quite as BIG!!! After leaving Charlotte I went to Florida since a major client, Disney, is located there and to assist in the care of my family. While continuing to manage all the irons in the fire, I was encouraged to get a BSN, Bachelor of Science in Nursing and became a Registered Nurse. Prior to that, all I had accomplished was only entertainment which is truly fleeting, lasting only as long as the performance; and, also meant continuing to either audition for someone else or produce it myself. I was tired of constantly fighting over studio time & with clients about money. As an RN I have specialized in Pediatrics, Cardiovascular, Neonatal & Special Needs Patients. On occasion I travel with The World Health Organization, Doctors Without Borders or Operation Smile. It has proven to be extremely rewarding, helps pay the bills and still allows me time and energy to continue music, whether it is something NEW in the Theme Parks or Cruise Shows for The Disney Corporation, a seasonal Church Musical, High School/College Level Show Choir or through my Production Company the development of film and/or television programming; to name a few, "GLEE" for FOX which we set in Lima, Ohio, "SMASH" for NBC, or production projects like Ryan Murphy & Brad Falchuck's "American Horror Story" series. I have been and continue to be involved with sooooo many talented people and enjoyed almost every second of the journey! If I was a part of your life somewhere, give me a shout, refresh my memory and let's share!? If you have lasted this long reading through the indulgences of my life you may really be starved for entertainment! Get out, enjoy life and do something FUN!!! Stay safe, live long & prosper! ~ EDWARD
School Story:
Those of you who knew me well are aware that I attended Elida High School my Freshman, Sophomore & Junior years and then moved into the city and graduated from Lima Senior High in 1966. Other than my closest friends at Elida, Bob Markwood, Barbara Bailey, Phil Whalen, Dee Ann Corwin, the Blaine Twins and David Wood, my fondest memories are singing for almost everthing, starring in the Junior Class Play with Barbara Bailey & Phil Whalen (btw, they later married), and trying to figure out who I really was supposed to be!!! At Elida I was only involved in the Vocal Music Program because there was not an Orchestra, ONLY Gene Wollenhaupt's Famous Marching Band. They were well deserving of all the accolades they received! Since I had studied Cello with Michael Donavon from the time I was in 3rd grade and Lima Senior High had an Orchestra and a Composer in Residence from the Ford Foundation, my parents moved into the City of Lima so I could be a part of their Music Program. Besides playing Cello in The Concert Orchestra, singing in The Concert Choir and a Male Vocal Ensemble called The Spartones, I played the part of Lancelot in their production of "Camelot" with Jeanne Harrod & Martha Baumberger as Guinevere and Tory Tait starred as King Arthur! I was also in a variety show for Ms. Longbrakes Drama Department about New York City called "Manhattan Towers" where I sang the Robert Goulet role, something from "Flower Drum Song" with our exchange student, Naomi Mitsumoto and 'People Will Say We're in Love' from "Oklahoma" with I think Pam Neely? I also played Cello in the Orchestra for "Amahl & The Night Visitors"! Dr. Ronald Richardson and Nancy Case Miller were truly inspirational in my budding Music Career. I also played Cello in the Lima Youth Symphony and fulfilled a promise to my favorite Elementary Teacher at Washington McKinley, Mrs. Edna Seitz. When in her 5th grade class, we were taken to the Children's Concert at Memorial Hall. I promised her that someday I would be on stage playing my Cello in the Orchestra. When she brought her future class to the concert in our Senior Year, there I was playing "Peter & The Wolf". She was elated! Other than spending all my time in the Music Department, the only other classes I really remember are Physics with Mr. Kohn, Civics class because of all my Oral Reports for extra credit, and who could ever forget Mrs. Mildred Johnson and her love of Charles Dickens' "A Tale of Two cities"!!! Poor Lucy Manette!