Lima Senior High School


Class Of 1966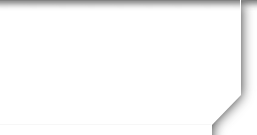 Not a member?
JOIN HERE
Find and click on your name.

Dave and Charlene - My heart goes out to you today as you travel through what must seem to be a surreal world. Prayers and sincere condolences to you and your family. May your faith help you both through your tragedy.
Posted on: Aug 12, 2021 at 9:41 PM
Posting an update in case I get hit by the Big Cement Truck before the reunion, compliments of my Daughter #5, with cool response from Shelley Meyer who is also a nurse:
After 48 years of nursing, my mom, a transplant coordinator, a role model to many, and Daisy Nursing Award winner, has decided to retire & enter the next chapter! Thanks to @OSUWexMed for putting on a memorable virtual send off! Congrats Mom!! #nursesareheroes

3 Retweets 59 Likes
Shelley Meyer
Replying to @brutusemily and @OSUWexMed
Respect for your mom and her compassion, empathy, caring, for patients for all those years.
#NursesRock
My sincere condolences to Mildred's family. I had classes with her through the years and agree that she absolutely was one of the kindest individuals in our class. The world is a better place because Mildred was in it.
Posted on: Aug 13, 2019 at 9:37 PM
Happy Birthday young man! Here's to Many More!
Happy Birthday to You! Hope you're having a Great Day!
Edward
Happy Birthday to you! Hope you're having a great day!
Posted on: Nov 06, 2018 at 4:36 PM
Congratulations on your Induction into the Ohio Veterans Hall of Fame Class of 2018!
Thank you for your service.
Posted on: Aug 14, 2018 at 11:51 AM
Hello Keith and Happy Belated Birthday, as seems to be the current routine in my life these days, a day late and a dollar short! LOL I see by the postings you were able to attend the celebration in Lima this past weekend. I trust you all enjoyed your time together. Somehow I missed the announcement regarding the event until past the deadline for registration. Happy 70th, you youngster, I'm about to be 71 if I make to October. Time Flies whether you're having FUN or NOT !!! I see on your profile that you are now located in Philadelphia. I lived in Philadelphia from 1972 to 1978, many memorable events. Again, hope you enjoyed your special day!
EDWARD
Posted on: Jul 15, 2018 at 4:26 PM
Just to update everyone on website information for Disney World Theme Parks & Resorts:
You should be able to access free Planning DVD copies at, www.DisneyVacations.com and get to the Main Website at, http//disneyworld.disney.go.com Enjoy!
As always, if anyone needs further information or has questions, I can be reached at
Edward_Tour_Guide@cfl.rr.com I'm getting too old to give daily personal tours; however, I am always happy to answer questions and make recommendations as requested.
Disney World is a great vacation destination with or without children.
I have known Daleen since her mother passed away so long ago when we were only 10. Oh, the memories - kickball in the street with all the neighborhood, ice skating in Hoover and Faurot Park till we had no feeling left in our feet, getting stuck in her grandpa's big front yard tree on S. Dixie, WALKING to school. She has been my password for nearly everything that asks for "childhood friend," and I type her name on a daily basis. Very, very sad to hear.
Teresa was a very lovely girl all through our school days. Sad to hear of her passing. Am having a serious mortality check as we all age and learn of great individuals passing. We have such an outstanding class, evident in the profiles of all who have participated in this site. Thank you, Tamara, for being such a good gatekeeper.
Sad to hear - he was so sweet. He could weave his way with a basketball through and under the 20 ft guys and score. My condolences to his family.
Posted on: Aug 23, 2016 at 7:42 AM
Tim - Great to see you at the reunion. So glad I did not wipe you out when I tripped, but it would not have been unlike me to do so. Glad you signed on. - Marilyn