Lima Senior High School


Class Of 1966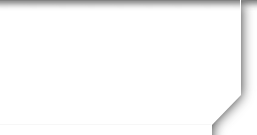 50th Class Reunion


Not a member?
JOIN HERE
Find and click on your name. My sincere condolences to Mildred's family. I had classes with her through the years and agree that she absolutely was one of the kindest individuals in our class. The world is a better place because Mildred was in it.
Jim, Keeping you in my thoughts and prayers. I'm glad we got to chat at the 50th.
Happy 18th birthday, my leap year friend! Posted on: Sep 15, 2019 at 12:10 PM
Have a great birthday, my friend.
Happiest of birthdays, Tom!
Posted on: Aug 13, 2019 at 9:37 PM
Happy Birthday young man! Here's to Many More! Posted on: Jan 24, 2019 at 4:59 PM
Wow, Joyce, that is quit a move. What prompted you to leave Colorado? Hope all is well with you and your family.
Happy Birthday to You! Hope you're having a Great Day!
Edward
Happy Birthday to you! Hope you're having a great day!
Happy Birthday, Jan! Hope your day was extra special.
Posted on: Nov 06, 2018 at 4:36 PM
Congratulations on your Induction into the Ohio Veterans Hall of Fame Class of 2018!
Thank you for your service.
Posted on: Aug 14, 2018 at 11:51 AM
Hello Keith and Happy Belated Birthday, as seems to be the current routine in my life these days, a day late and a dollar short! LOL I see by the postings you were able to attend the celebration in Lima this past weekend. I trust you all enjoyed your time together. Somehow I missed the announcement regarding the event until past the deadline for registration. Happy 70th, you youngster, I'm about to be 71 if I make to October. Time Flies whether you're having FUN or NOT !!! I see on your profile that you are now located in Philadelphia. I lived in Philadelphia from 1972 to 1978, many memorable events. Again, hope you enjoyed your special day!
EDWARD
Posted on: Jul 15, 2018 at 4:26 PM
Just to update everyone on website information for Disney World Theme Parks & Resorts:
You should be able to access free Planning DVD copies at, www.DisneyVacations.com and get to the Main Website at, http//disneyworld.disney.go.com Enjoy!
As always, if anyone needs further information or has questions, I can be reached at
Edward_Tour_Guide@cfl.rr.com I'm getting too old to give daily personal tours; however, I am always happy to answer questions and make recommendations as requested.
Disney World is a great vacation destination with or without children. I have known Daleen since her mother passed away so long ago when we were only 10. Oh, the memories - kickball in the street with all the neighborhood, ice skating in Hoover and Faurot Park till we had no feeling left in our feet, getting stuck in her grandpa's big front yard tree on S. Dixie, WALKING to school. She has been my password for nearly everything that asks for "childhood friend," and I type her name on a daily basis. Very, very sad to hear.